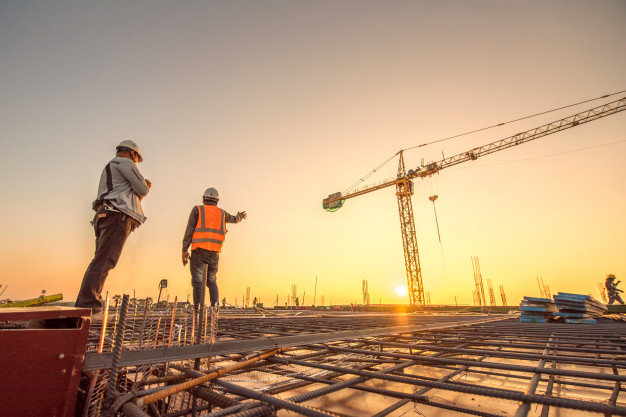 Building in Costa Rica: Why You Need a Project Manager
So, you've been to Costa Rica, several times perhaps, and you've decided it's the place for you. You want to build a home or maybe even have a bigger plan in mind – several homes, rental homes, a hotel, or even a large development with multiple single family homes. You can't be there to oversee it all, not only that, you don't know all the ins and outs of properly planning a large project in a foreign country. That's where a project management company with feet on the ground and years of experience dealing with Costa Rican professionals comes in handy.
Kathryn Gordon has been running her consulting firm, Costa Consultants, for six years on the Pacific north coast of Costa Rica. In that time she's made several worthwhile connections, learned to deal with many forms of Costa Rican bureaucracy, and learned to speak Spanish.
"Distant owners for individual single family homes to larger investments absolutely shouldn't skip the necessary hiring of a professional construction project management company, which will in turn save months of extra building time and keeps any project on budget," explains Kathryn.
The building process in Costa Rica can be notoriously lengthy. A house can take anywhere from seven to 12 months to complete. Even longer for large or more complex models. Delays include weather (rainy season is from May to November), permits, materials, and other factors.
According to Kathryn, the Pura Vida attitude, which can make Costa Rica such a wonderful and relaxing place to be, can also make getting some things done more difficult.
"Projects can easily go 30% or more in budget and extend 50% longer in timeline, without proper due diligence and hiring a professional project manager with financial expertise and local insight and relationships that makes the difference between a successful project and enjoyable build or a nightmare/headache situation."
Not only that, but in Costa Rica it is not uncommon for the same crew of workers to do everything from start to finish. The same crew may do the foundation work, plumbing, electrical, tile, and painting. This will limit the amount of work that can happen simultaneously; very much unlike construction in other countries that tend to use subcontractors in their builds.
So, what is a project manager? They help with the planning, hiring, firing, and supervising, setting goals, delivering on time, keeping the client in the loop, managing risks, settling disputes, drafting contracts, and keeping the project on budget.
Although they are sometimes confused or used interchangeably, a project manager is very different from the project director and engineers who report to the project manager. The project manager oversees the entire project starting at the initial planning until completion. They are the one responsible for ensuring that the project is delivered on time and on budget, which, depending on the scale of the project, could see them responsible for marketing, client meetings, and administrative tasks other than the construction phase. On the other hand, the construction manager is the one in charge of supervising and managing the entire construction phase and all construction processes on a project.
"Our fluid internal team has decades of international experience, from $350 million oil rig project management in Canada to $100 million land developments in Costa Rica," shares Kathryn.
She said Costa Consultants Land Development team consists of the top architects, project directors, lead legal, and financial advisors with direct connections to get permitting done fast.
"They're fully bilingual so the relationships from top to bottom from investment group to the crew, everything couldn't be more fluid and professionally done. Our WBS (work breakdown structure) handbook and our strategy is used as templates for our pipeline of developments in Costa Rica, Canada, USA, and Europe."
With an MBA from Crummer Business School, 11 years' experience in building financial models and advising international investments successfully, and eight years living and learning in Costa Rica, Kathryn is confident she can guide you or your team to success and complete the build of your dreams.