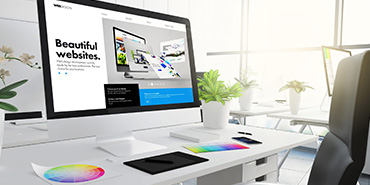 Modern and fully responsive WordPress website design, optimized for today's mobile devices. Professional, clean, dependable.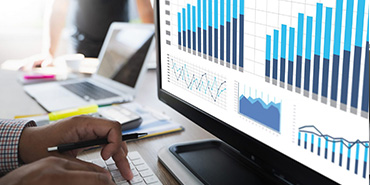 Our skilled and specialized team runs next-level ad campaigns for PPC (pay-per-click) to ensure the highest return and lowest spend. We don't have a single client yet who hasn't seen a strong ROI.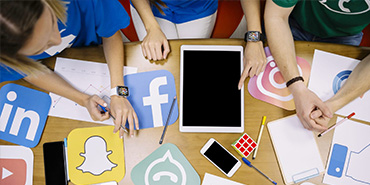 Social Media Marketing is a powerful tool, contributing to 25% of how your clients find you online. From raising brand awareness to connecting and building partnerships world-wide, Social Media Management Services are key to keeping your business ahead.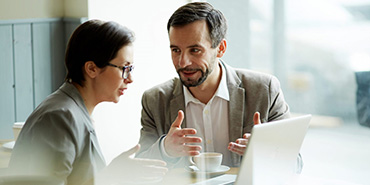 "People buy from people they trust, and they trust people they like." -Garrison Wynn. Grow your network through quality partnerships and watch your business soar. A trusted team is worth more than gold.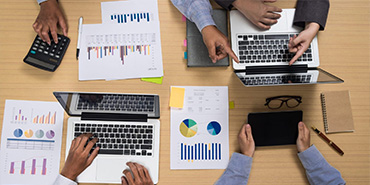 Time is money. For a small monthly fee, we will keep up your accounting and invoice management, saving you time and money so you can focus on what you do best.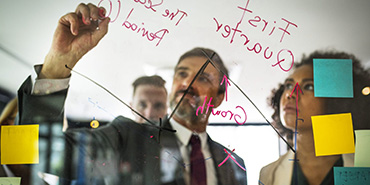 Ready for an investor or buyer? Costa Consultants will launch your business off the ground and hit numbers it needs for a successful exit. We prepare your business every step of the way to get you in front of the right buyers or investors (private equity, VC, or angel) for your big day.
Download Our Brochure
 to review the variety of expertise we offer and schedule a FREE consultation with us to give your business the boost it needs.
Testimonials And Clients
Costa Consultants is here to support, empower, and inspire our clients.
"As a new business owner in a new country, having Kate in our corner was invaluable. She has lived in this area for the better part of a decade, and her experience and education have helped us in numerous ways. Kate built our books, she's offered us amazing advice and strategies, and she's just plain happy to help, which I really appreciate!"
"I hired Costa Consultants to do my SEO and social media marketing for my real estate business. Kate was very professional and knowledgeable. She provided me with some great ideas and suggestions for my business. I highly recommend Costa Consultants."
"Costa Consultants was a big help with building castillodelilo.com website. Their drive and passion, professionalism, and availability for our website was excellent. We are so thankful for all of their support for our company."
"Kate is very knowledgeable, and her expertise in regards to SEO and website optimization has been invaluable to me. I am already seeing results from her recommendations, and I feel as though I have a much better understanding of what needs to be done moving forward. Thank you!"
"Working with Kate Gordon to design a logo for my business was an absolute joy. Kate is a true professional. She listened to my ideas, offered feedback, suggestions and was always considerate and kind. She kept me abreast of the time frame and budget. I am excited with my logo. It was a pleasure."
"Kate built our bar & restaurant website for Bar Jolly Roger here in Costa Rica. We have three locations and we needed to unite them all, yet still keep their separate and special individual flair that each location offers. Kate did an amazing job with the artistic representation of this. We needed lots of hand-holding in the process and she was there every step of the way to educate us and help meet our business needs. Thank you! Check out the great job she did."
"Met Kate (Costa Consultants ) several years ago and have worked on numerous project over the years. Specifically Kate has developed some wonderful Landing Pages for our Musical Artists Fatiniza and Tamela. Kate has been very flexible with designs and content and always delivers quality products in a timely manner. Would definitely recommend Kate's work and will not hesitate to go back to her for our next project."
"When I arrived in Costa Rica I wanted to apply for residency as an investor. I had bought land and was preparing it to have my house built on it. I really needed some help with that process in terms of finding the right people. That's when I found Costa Consultants. Kathryn Gordon helped me to find good professional and trustworthy people to help me with the residency process. I couldn't be happier! I'm well on my way to becoming a permanent resident thanks to her and her team."
"If you need a professional to get your business finances in order Kate is your person. I moved to Costa Rica 2 years ago and purchased a bakery , but did not realize until I decided to put my bakery up for sale that my "accountant " I hired really isn't a licensed CPA here at all. Kate went way beyond the call of duty to get my financials and business plan in order so I could proceed with the sale of my bakery. Kate is extremely prompt and has very reasonable prices for her services she provides. I can not say enough good things about working with Kate. She is great!!"
"Great job!!!!! They designed my website and I'm very happy with the final result!!! They fulfill all my expectations!!!!! Thank you again for such an amazing work!!!!"