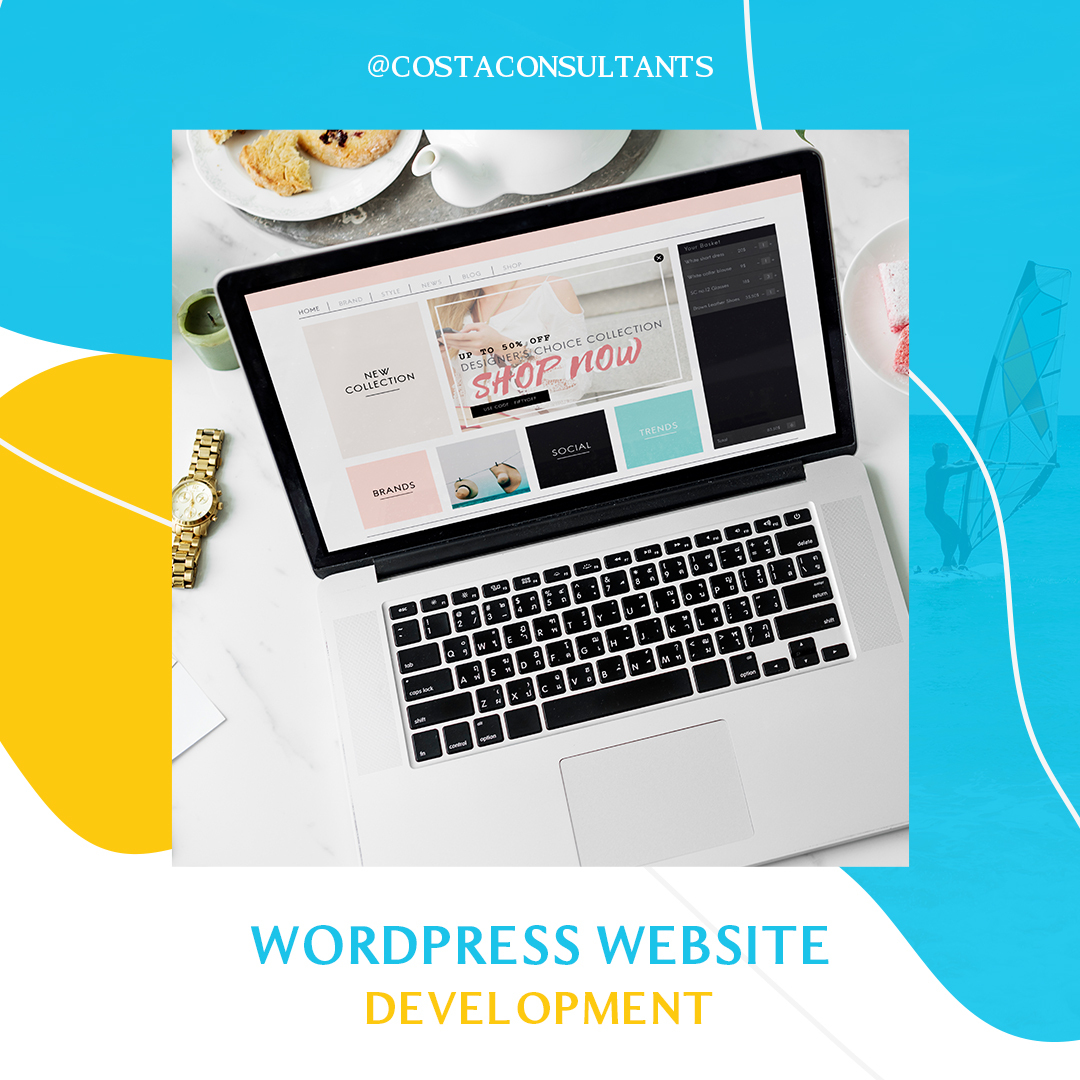 Building a Website with WordPress VS Points 2 Home
What's the benefit of building a website with WordPress versus having a Point2agent website? That depends on what you want. Do you want to stand out from the crowd? Control your reach with optimization, SEO or Pay-Per-Clicks (PPC)? Show off your own unique style and choose your site's functionality? If the answer to any of these questions is yes, you need your own WordPress website.
Your own WordPress website is the core of your online presence. An agent's site can be the center of their own personal marketing and have all other social pages and directories link to the site. You can add personal touches like client testimonials and local resources for buyers and sellers.
WordPress websites are popular among realtors and real estate companies because it allows them to customize their style and functionality. There are several plugins available that let you easily create listings that include images, property details, floor plans, pricing, and more. There are even options for adding mortgage calculators to your site, as well as integrations with MLS and Zillow.
Creating your own website begins with choosing one of the hundreds of WordPress website themes and adding plugins that give your site security, allows for integration with your social media, and gives you the chance to improve your visibility online with SEO.
Top 8 Real Estate WordPress Plugins
Let's have a look at the plugins that can turn WordPress websites into customized, fully branded and designed websites built for real estate:
–Estatik (or Estatik Pro for a one-time fee of $89) includes a great map view, a mortgage calculator, and it's multilingual. There's a slideshow widget for showcasing all of your homes, good customer support, and the premium version integrates with MLS.
–Real Estate Pro is compatible and integrated with MailChimp, allowing all new customer emails to be stored in your database. The plugin translates into 13 languages and has a beautiful image gallery. Additionally, users that come to your site can bid to get the top search rank. Meaning you could run a listings site with the plugin and not even be a real estate agent.
–IMPress connects with MLS and you can migrate your AgentPress listings over to IMPress. It comes with a featured listing widget. The search listing module has customizable dropdowns for things like locations, property types, bedrooms and bathrooms. The maps are inserted automatically so that you don't have to embed them.
–WP Amortization Calculator has highly customizable settings for branding. It's responsive and has a lead capture module when people use it. You can also share PDF reports with your logo to give your clients additional value and view the type of loan your customers are looking for.
–WPL Real Estate connects easily with MLS. It also gives you agent listings, a great search feature, and very good customer support. This plugin is also free, however the paid version offers multilingual features and allows you to accept multiple currencies.
–Easy Property Listings delivers over 150 custom fields for the ultimate listing customization interface. It is one of the easier plugins to show your listings and see them displayed beautifully on your website. It also comes with hundreds of themes to choose from, and offers strong customer support.
–Essential Real Estate has tons of features packed in, including easy SEO integration. You can easily add or modify all attributes for a listing, such as city, state, status, neighborhood, price, etc. You can submit properties via both the frontend and the backend.
–WP-Property is one of the most downloaded real estate plugins on WordPress. It allows you to create and manage customizable real estate, property management, and completely custom listing showcase websites. It offers integration with Google Maps, SEO-friendly URLs, and is available in over 12 languages.
Final Thoughts on Why WordPress is the Best
You can get all of these features for a one time price by having your website designed by a professional. You can get your very own website starting from $2,500 with Costa Consultants, There's a one-time fee for development and you own the admin access. Annual fees are only $240 a year for site hosting and security and you can get a personalized email account for $6.
A Point2agent Express package gives you the basics, including an agent site, a single property site (a focused website built for a specific listing), and an email account, for $199 per year, every year, with the Point2agent Elite package costing $1,299 per year to add more properties and other features.
It can end up costing thousands of dollars to create Points 2 home sites to feature multiple listings and you can't bank on the same security you get from WordPress websites, as you don't get an SSL certificate. Also, you don't get the range of WordPress website themes. In fact, you can't make any changes to customize the style, unless you pay Points 2 home developers. And you will still be forced to pay the high monthly fees.
Basically, you get more bang for your buck when you purchase your own WordPress website. At Costa Consultants, we have the skills and expertise to create real estate and single agent websites that help make a strong impression on your clients. Let the experts at Costa Consultants build you a website that not only acts as a customer touch point but brings your brand alive!