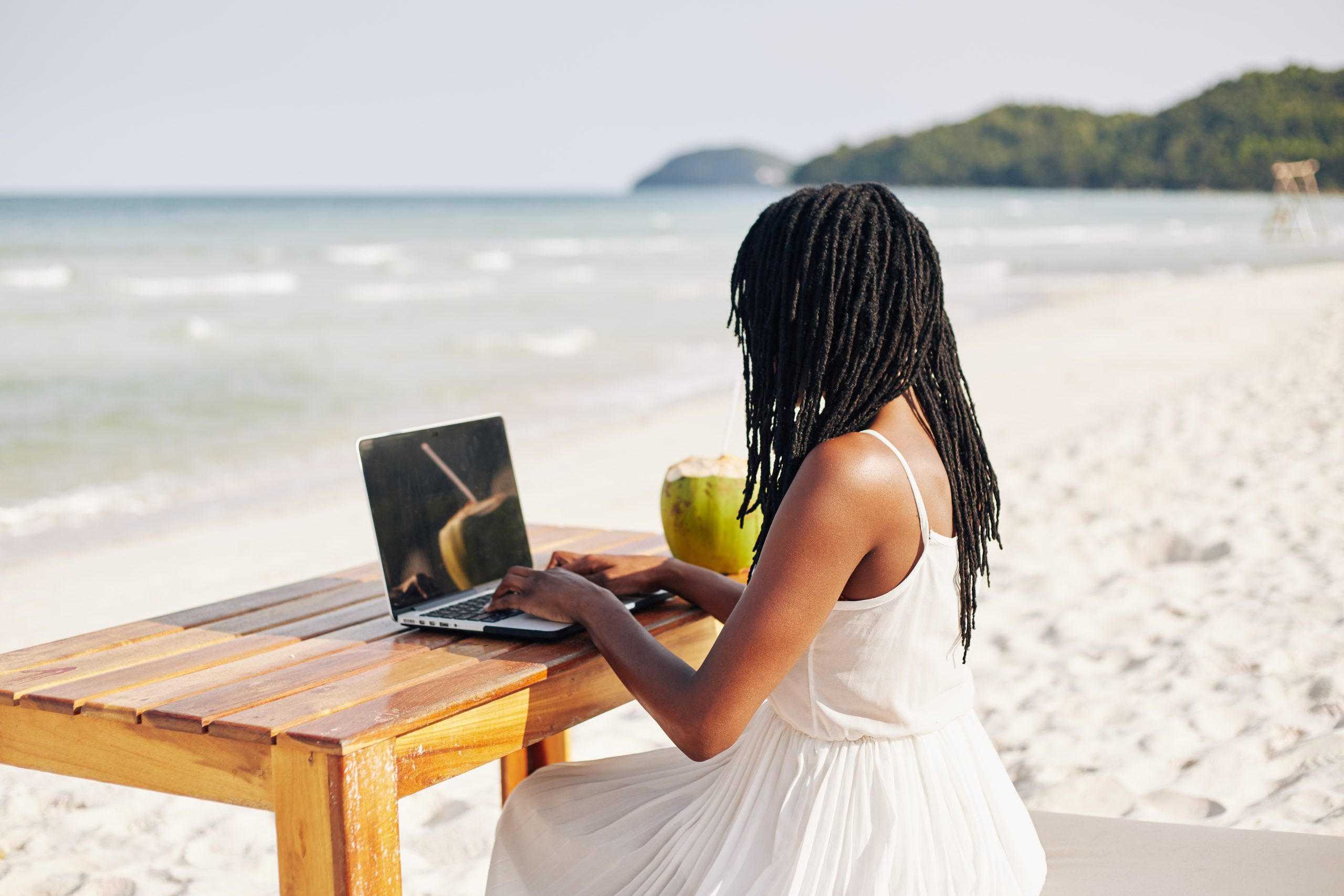 How to Work From Home in Costa Rica
The lockdown created a lot of remote workers. Once many of us realized we can work from home we figured why not? Well, it can be tough to find that crucial work-life balance when your work life IS at home.
It's not only the pandemic helping people find remote work. Some places are making it easier for digital nomads with incentives like cheaper, faster Wifi and home offices in their Airbnb's and other short term rentals. Countries like Costa Rica have created a new incentive for remote workers with a new immigration category, offering a one year temporary residency with the option to extend for another year. The remote employees or providers of remote services category is for those making at least $3,000 USD per month. The new option for digital nomads was just introduced this year and some of the details are just being finalized, such as the fee for applicants. What we do know is that they can import their equipment tax free and continue to use their foreign driver's license for the duration of their legal residency in Costa Rica.
You may think living in a place like Costa Rica it would be easy to find that work-life balance but the call of the beach may be too inviting for some and life may start to take over the work, tipping the scales.
Keep Sunset Drinkies at Sunset
For those living at the beach, the temptation to go out for lunch and stay out all day will be tough to keep at bay. The fresh sea air, sparling waves, and sunny days by the pool will be calling your name in a place like Costa Rica. If you can't face the beauty and say 'see you later' then don't tempt yourself! Stay home for lunch and go out to your favorite beach bar after work for sunset drinks with friends or a walk along the shore.
If you set your own hours then it's still crucial to give yourself complete days off. Days where you can make plans to get out of the house, ignore emails, and enjoy yourself. But still set certain times for work, otherwise you'll find yourself rearranging your closet instead of doing the things that make you money!
Keep a Balanced Schedule
Speaking of lunch, make sure to give yourself time to eat! Often times when people work from home they stop taking those scheduled breaks they had gotten used to in a traditional office setting. You may find you are more productive if you allow yourself those same scheduled breaks. After all, skipping meals won't do your brain any favors. It will end up leaving you feeling tired and frustrated.
Your schedule should stretch into the life part of the work-life balance as well. Plan a morning routine that has nothing to do with work. Sure you work from home but keep the time between waking up and working sacred with a mindful meditation practice, chatting (texting) with friends or family over coffee, or reading a relaxing article or chapter from a book.
Don't leave out that exercise routine! Working from home means more sitting around than ever. Schedule in some gym time, yoga routine, swim some laps, anything to get moving and get the blood pumping.
Keep a Separate Work Space
Sure, you work where you live but you don't want to live where you work! Try not to answer emails in bed or eat lunch at your home office desk. Keeping the two areas physically separate helps our brains keep the tasks separate.
Keeping your work life and home life clearly divided will help to maintain the sacred space of home, without allowing the stress of work to creep in at the end of your work day. So, if you have the space, set up a spot for a home office. If you must use your dining room table, try to remove all traces of your work at the end of the day and enjoy a cleared off table that is ready to be dined at.
Get Out and Enjoy Nature
Why live in a place with an endless summer if you're not going to get outside and enjoy it, right? Working at home can lead to people not leaving their home for fear of missing out on work that needs to be done but the truth is if you're going to stay indoors you may as well go back to North America or Europe where the infrastructure is more advanced and you don't have to worry about power surges and internet outages.
You came to Costa Rica to enjoy what its best known for – its abundant nature and year-long outdoor living. Get out and enjoy yourself! Put your feet on the earth and get grounded. It's one of the best and simplest things you can do for your health, especially if you work closely with computers and smart phones all day, which emit positive ions. The earth, the ocean, the waterfalls, all emit negative ions, which are vital to our mental and physical health, and these things are abundant in Costa Rica.
The new crop of digital nomads must strive to find that crucial work-life balance when working from home but with a few simple strategies you can keep the scales from tipping over and keep sane!