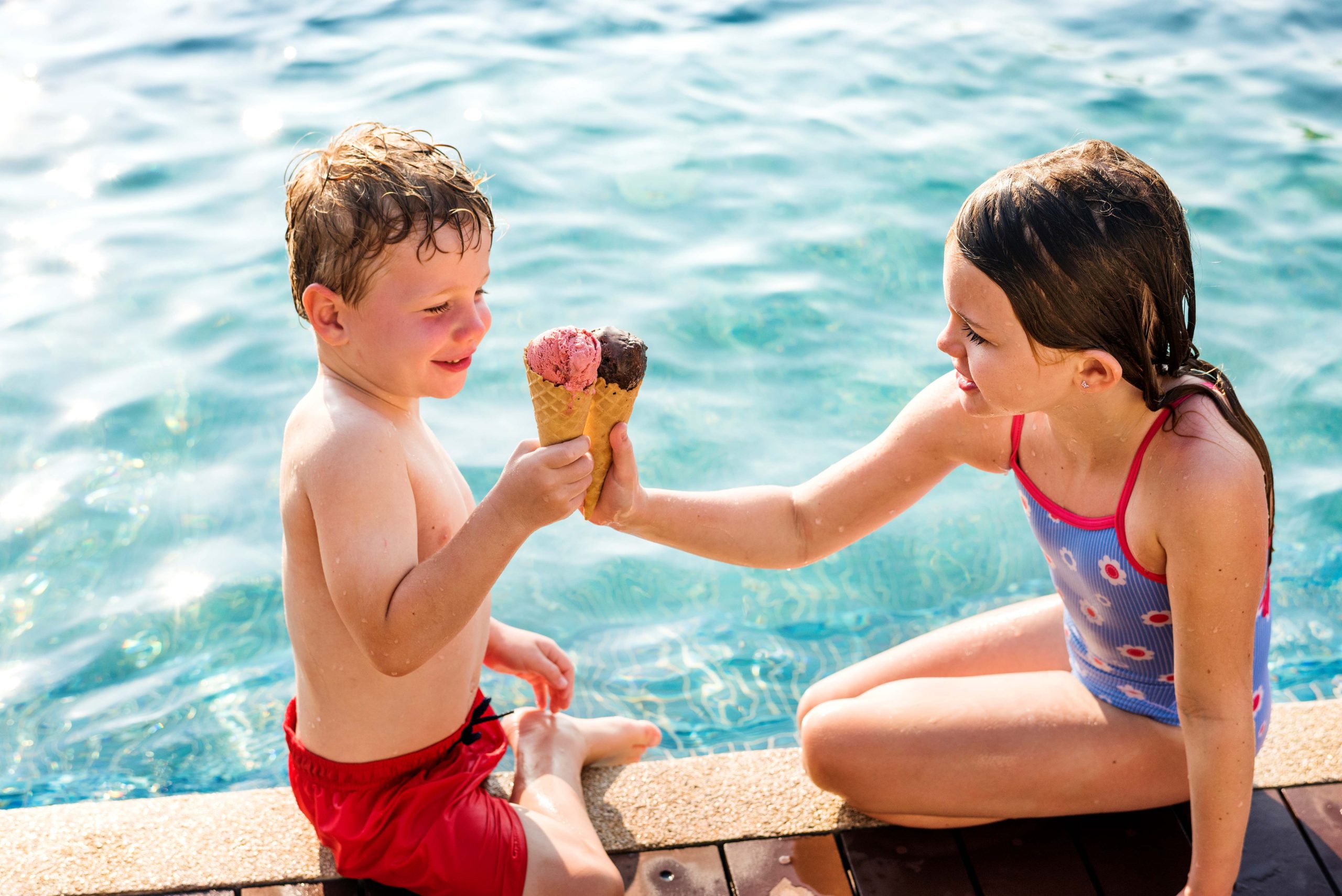 Best Activities for Kids in Tamarindo Beach Costa Rica
Spring Break has just ended in Costa Rica and kids are already looking forward to the next school holiday. Meanwhile, parents are already planning how to keep them busy when they're not in school. Don't wait for the kids to proclaim "I'm bored" when there is plenty to keep them busy after school in the Flamingo-Tamarindo area.
The Spring Break camps may be over but that doesn't mean nothing is going on. So, whether you're an expat in Costa Rica or moving to Costa Rica with a family, don't worry, there are activities for your child or teen no matter what their interest. C'mon kids, it's time to find a hobby that doesn't involve staring at a screen!
Music and Theatre Classes
Good Vibes Rock School can be found in the Centro Comercial Paseo del Mar in Huacas. They have a variety of classes, camps, workshops, and activities that take place year-round and for all ages.
There are instrument classes for all ages that include guitar, ukelele, drums, piano, violin, and even singing lessons. These can be taken in a group or individually.
For the little ones, the Rock School offers Music Stimulation, which is an introduction to music through games for 2 to 3 year olds. Music Experimentation is like a tour through all the musical instrument families so kids aged 4 to 7 can find what they like.
They also regularly put on instrument workshops, musical theatre productions, song composition, and a band program called Rock School. There are even choir groups for both kids and adults, in case mom and dad want to get in on the action.
Beachnuts Theatre Company in Tamarindo provides professional instruction and helps build your child's confidence. Kids will get 28 weeks of acting training, voice lessons, dance instruction, and learning to read music when they participate in one of the Beachnuts musicals. Participants also get the chance to perform in a live theatrical production and learn how to work in a team environment.
Skateboards, Scooters, Rollerblades and BMX
Happy Feet is a foundation that is dedicated to improving access to skateparks, bike paths, community activities, and centers for youth. They have been instrumental in funding and improving the skate park in Villareal and building a new skate park in Playa Grande. They are working on rehabilitating the skate park in Brasilito and building a bike path from Playa Grande to Tamarindo Beach.
Happy Feet hosts camps and classes at the skate parks in both Villareal and Playa Grande. There are afterschool classes every day of the week and they even provide free bussing two days a week. Happy Feet strives to be an all-inclusive club. There are sponsorships available for low-income children and they even provide games to help kids practice second language skills every Monday afternoon in Villareal. This is a great chance for both locals looking to learn some English and expats in Costa Rica looking to learn some Spanish. Friday is for the females and encourages girls and women to skateboard.
Happy Feet is not just for skateboarders! Scooters, BMX, and rollerblades are welcome at the parks, too. They even host art classes in mediums such as spray paint graffiti art and recently held an acrobatic workshop.
Sailing Lessons
Does your child want to be a sailor? What an exciting prospect for anyone moving to Costa Rica with a family! The Costa Rica Sailing Center in Potrero offers youth sailing programs from beginner to intermediate. There are monthly membership prices and individual classes as low as $15.
Even if you're not a member of the sailing club you can get a Fleeting Membership to enjoy a free intro to sailing, free kayak and SUP rentals, and 50 percent off of boat rentals and snorkel gear.
Swimming Lessons
Vamos Youth brings vital water safety, education, and training to area youth. This is essential training for families living in or moving to Costa Rica beaches. They are hosting their next round of kids swimming lessons in May and June in Tamarindo. This nine-week program is recognized by the Royal Life Saving Society. There are group classes available for ages 2 to 12. They also have a Surf Lifesaving Camp coming up in May.
For those moving to Costa Rica with a family of competitive swimmers, you don't have to worry. The Fins Club offers competitive swimming and training for adults and kids.
Martial Arts
Hero Academy began in 2016 in Tamarindo and offers Brazilian Jiu-Jitsu classes for adults and kids. Classes emphasize grappling using locks, chokes, and holds, rather than striking. Tiny Ninjas teaches the fundamental movements of Brazilian Jiu-Jitsu to kids aged 3 to 10.
They host various retreats, bringing in top talent in both Brazilian Jiu-Jitsu and Mixed Martial Arts (MMA) to fund Hero Kids. Their mission is to offer local kids an opportunity to participate in Jiu-Jitsu and other sports programs free of charge. So far over 1,000 kids have received full scholarships to train in this martial arts program.
Other After School Programs
There's a new afterschool program at the beach for children aged 3 to 8. Ali's Treehouse incorporates arts and crafts, games, beach fun, and even help with homework at Tamarindo Beach from 2:30 to 6:30 pm during the weekdays. There are hourly, daily, and monthly rates available.
This bilingual program is perfect for Costa Rica expats looking to integrate their children into the local community.
A new after school boardgame club is taking place Wednesdays from 3:30 to 5:30 pm in Potrero Beach on the second floor at the brewery. The supervised game time is for ages 10 and up and costs just $5. You can RSVP at (506) 8525-1088.
Coming Soon
The Tamarindo Children's Community Library is currently in fundraising mode to bring access to free bilingual books and programs for the children of Tamarindo and the surrounding communities. Their goal is to be open Tuesday to Sunday from 8 am to 10 pm upon opening.
They are holding a fundraising brunch on April 30, 2023 at Bistro Langosta from 8 am to 12 pm. There will be live music, face painting, story time, and a kid's activity corner. There will also be mimosas for the parents.
Fundraisers have recently reached their first milestone of $1,000 raised. The library project can also be funded on their GoFundMe page.
With plenty of sunshine, fresh air, and fun activities for the kids, there are plenty of reasons to live and move to Costa Rica with a family. Check out the relocation services we offer with our sister company Costa Concierge if you are interested in shipping, residency, schools, building, or buying a business in Costa Rica.