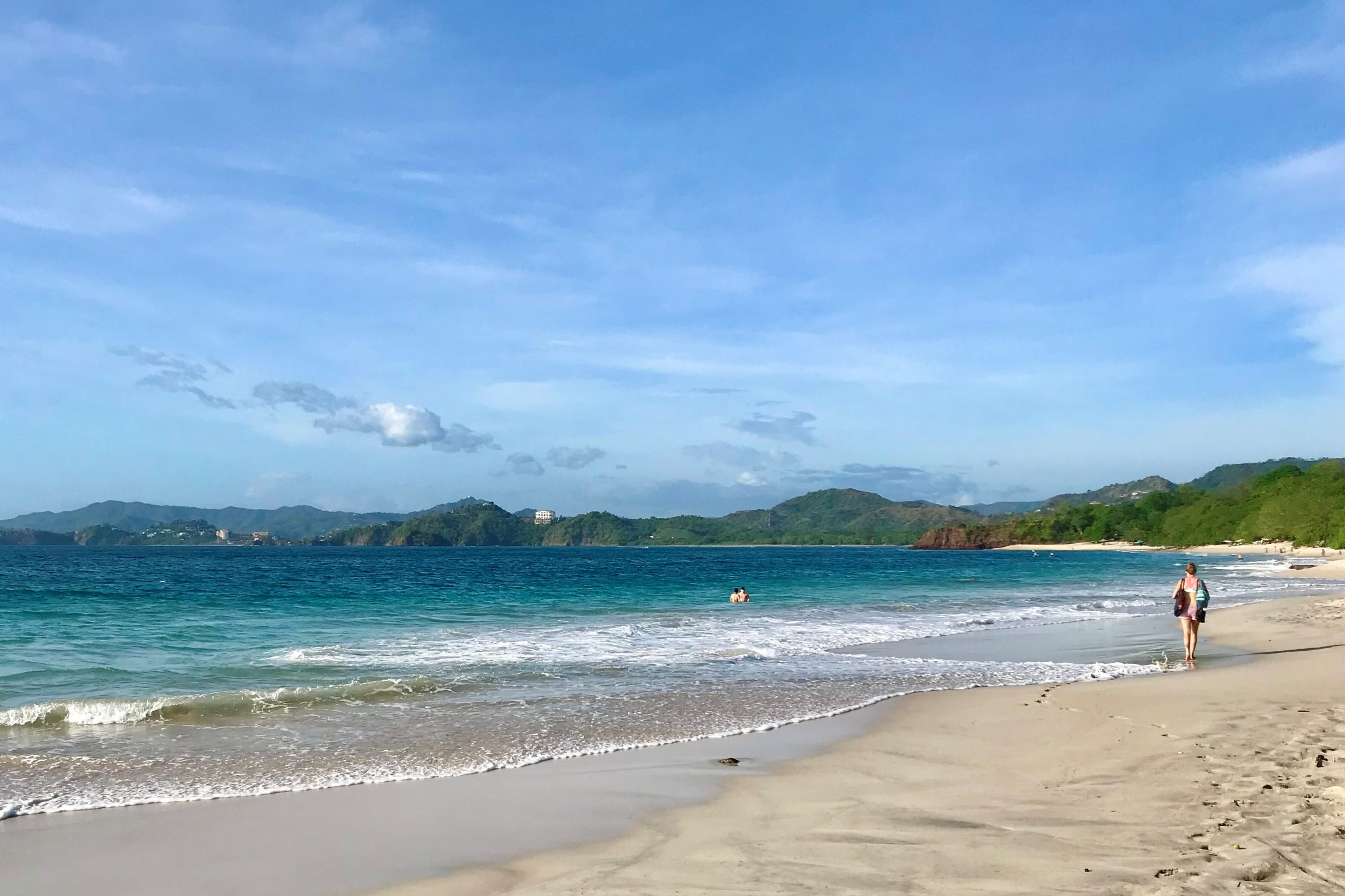 Costa Rica: Home of the Most Beautiful Beach in the World
A beach in Costa Rica has recently been named the most beautiful beach in the world. With a shore lined with sparkling white seashells and a swath of turquoise blue water, it is no wonder Conchal Beach on Guanacaste's North Pacific Coast was given this special distinction.
The list of "50 best beaches in the world" was published by EnjoyTravel.com, which publishes an annual list every January. This year, the number one spot went to Conchal Beach in Costa Rica, calling the country "the hottest destination to visit right now". Isla Robeson in Panama was the only other Central American beach to make the list.
What Makes Conchal Beach So Special?
One of the things that make Conchal Beach so unique is the sand. It is comprised of millions of tiny pieces of white shells that sparkle in the sunlight. This is definitely a special feature as none of the other beaches in the area can boast this unique characteristic. As popular as it is, Conchal Beach is sometimes a secluded beach, especially during the low season from April to November. The reason that this beautiful beach tends to be secluded at certain times of the year is that getting to the beach is not exactly easy.
Getting To Conchal Beach
While at one time, a few years ago, you could drive right onto Conchal Beach that is no longer the case. There is no direct access for vehicles to Conchal Beach. Visitors to Conchal Beach must park their car in the neighboring beach town of Brasilito and walk across Brasilito Beach to get to Conchal. This is roughly a 15-minute walk one way.
There used to be vehicle access to the beach by driving in front of Hotel Brasilito, however, this road is now leads to a dead end. If you plan to take the walk to Conchal Beach, put "Playa conchal access parking" in Google Maps, as this is the closest parking lot to Conchal Beach. From the parking lot, walk towards the ocean then head down the beach to your left. After reaching the end of the beach, you'll come upon a small hill. Climb over this hill and you have reached beautiful Conchal Beach!
Once you have arrived, you can find locals renting out beach chairs, snorkel equipment, jet skis, and canopies for shade. There are also vendors selling cocktails and cold coconut water. There are even massage tables for those who want to have a relaxing rub down on the beach.
Those staying at W Costa Rica Resort, the all-inclusive Westin Conchal Resort and Spa, or Reserva Conchal private residences have exclusive access to Conchal Beach. This is one of the highlights for guests and investors of this Marriot property. Those who wish to visit Conchal Beach from this property without staying as a guest will have to book a reservation to dine at one of the restaurants at the W Costa Rica, such as Zona Azul Beach Club. This is a casual restaurant right on the beach with a bar and pool. This is not an assured option during the busiest times of the year, however, as outside guests will not be permitted when the hotel is at maximum capacity.
Places To Stay Around Conchal Beach
Whether you want to visit or you are moving to Costa Rica and want to be close to the most beautiful beach in the world, there are a few popular options for visitors to the country.
Flamingo Beach is a popular spot for those visiting and moving to Costa Rica. It has the newly built Marina Flamingo for those seeking a slip for their yacht or fishing vessel. Flamingo is known for its world-class fishing. Margaritaville Resort is located nearby and right along the white sands of Flamingo Beach. There are also several private residences with breathtaking views of Flamingo Beach. Flamingo Beach is located on the other side of Brasilito from Conchal Beach.
Potrero Beach can be found by continuing further north from Flamingo Beach. This town, particularly the neighborhood of Surfside, has become a very popular place for those leaving North America and moving to Costa Rica. Potrero Beach tends to be less crowded than the more popular nearby beaches of Conchal and Flamingo. The town is small but there are a few excellent restaurants, breweries, and a sailing center along the main drag.
Tamarindo Beach is a popular surf town with plenty of nightlife, restaurants, shops, markets, and tours to keep you busy. Located about a 40-minute drive south (17 km) of Conchal Beach, Tamarindo boasts tan sand, a long stretch of beach, and some of the best waves for beginner surfers in the country. There are plenty of accommodations in Tamarindo, making it a busy place for those visiting and moving to Costa Rica. But if you want to be part of a vibrant, bustling community on the Pacific Coast of Costa Rica, this is the place to be!
Grande Beach (Playa Grande) is located just north of Tamarindo and boasts a more tranquil atmosphere than the busy town of Tamarindo. This factor is making Playa Grande one of the most popular new spots for those moving to Costa Rica to live and build their home. With an expansive beach and big waves, Playa Grande is truly a surfer's beach. As part of the Marino Las Baulas National Park, Playa Grande is a protected ecosystem for sea turtles and other wildlife. The town of Playa Grande is very spread out and it is best to have a car to visit here. Playa Grande is about a half an hour drive from Conchal Beach.
Despite the long walk and lack of facilities, Conchal Beach remains one of the most popular beaches to visit in the North Pacific area, especially during the dry season from December to April. Tales of its beauty draw in new visitors and bring back the regulars time and time again.
If you are planning to visit the Pacific Coast or you are planning to move to Costa Rica, make sure you add Conchal Beach to your "must-see" list! For those seriously considering moving to Costa Rica, check out our services with Costa Rica experts on everything from obtaining residency to shipping your things to healthcare and education, and to building a home, investment property, or a new business!
Blog by: Jennifer LaCharite – Costa Consultants, International