Acquire More Customers, More Often
[iconbox type="1″ animation="rda_fadeInUp" mb="34″ icon="wb-websitebuilder" i_color="#0065ff" title="Responsive Web Design" change_hover="yes"]Modern and fully responsive WordPress website design, optimized for today's mobile devices. Professional, clean, dependable.[/iconbox]
[iconbox type="1″ animation="rda_fadeInUp" mb="34″ icon="wb-speed" i_color="#0065ff" title="Higher Google Ranking & SEO" change_hover="yes"]Our skilled and specialized team runs next-level ad campaigns for PPC (pay-per-click) to ensure the highest return and lowest spend. We don't have a single client yet who hasn't seen a strong ROI.[/iconbox]
[iconbox type="1″ animation="rda_fadeInUp" mb="34″ icon="wb-socialnetworking" i_color="#0065ff" title="Social Media Management" change_hover="yes"]Social Media Marketing comprises 25% of how your clients find you online. From raising brand awareness to connecting and building partnerships world-wide, an internet marketing consultant is key to keeping your business ahead.[/iconbox]
[iconbox type="1″ animation="rda_fadeInUp" mb="30″ icon="business-line26″ i_color="#0065ff" title="Business Development" change_hover="yes"]"People buy from people they trust, and they trust people they like." -Garrison Wynn. Grow your network through quality partnerships and watch your business soar. A trusted team is worth more than gold.[/iconbox]
[iconbox type="1″ animation="rda_fadeInUp" mb="30″ icon="fa-book" i_color="#0065ff" title="Accounting & Finance" change_hover="yes"]Time is money. For a small monthly fee, we will keep up your accounting and invoice management, saving you time and money so you can focus on what you do best.[/iconbox]
[iconbox type="1″ animation="rda_fadeInUp" mb="30″ icon="business-pie30″ i_color="#0065ff" title="Company Valuation" change_hover="yes"]Ready for an investor or buyer? Costa Consultants will launch your business off the ground and hit numbers it needs for a successful exit. We prepare your business every step of the way to get you in front of the right buyers or investors (private equity, VC, or angel) for your big day.[/iconbox]
Testimonials And Clients
Costa Consultants is Here to Support, Empower, and Inspire Our Clients.
[testimonials_ctn animation="rda_flipInY" scroll="yes" speed="1500″ t_color="#ffffff" h_color="#ffffff" hl_color="#ffffff"][testimonial_sc author="Alvaro & Dani" a_info="Owner – Your Best Beach Concierge"]Working with Kate since day number one was very easy and pleasant. We are a twin team here in the area and had always heard really amazing things about Kate, we decided to go for her for the creation of what would be our first website, it's a very special happening since it represents a before an after in our growing company, we tell you we couldn't have chosen anyone better. At all times our doubts were cleared up and she made sure to educate us in how things will work in the best and most efficient way. Kate thank you so much for your professional work, we are happy to know you are the one behind our presentation for the world. We appreciate you and the high quality services you've provided us! Thank you again![/testimonial_sc][testimonial_sc author="Marie" a_info="Ingram"]Kate has worked hard and steady over the last 4 years to develope her business plan and put it into action. So proud of her success and ability to help businesses grow, prosper and help individuals follow their dreams and do what they love.[/testimonial_sc][testimonial_sc author="Bash Roberts" a_info="Owner – numucr.com"]Kate has great local knowledge and is also technically proficient. The result was an excellent website for my restaurant. Web traffic was significantly increased.[/testimonial_sc][testimonial_sc author="Chris" a_info="Noles"]Kate was very helpful researching immigration and business options for my family in Costa Rica. Her advice was more helpful and valuable than the advice I had previously received from 2 attorneys. I recommend anyone who is thinking about starting a business or moving there contact her first.[/testimonial_sc][testimonial_sc author="Bernadette Cummings" a_info="Owner – Writers in Paradise"]Working with Kate Gordon to design a logo for my business was an absolute joy. Kate is a true professional. She listened to my ideas, offered feedback, suggestions and was always considerate and kind. She kept me abreast of the time frame and budget. I am excited with my logo. It was a pleasure.[/testimonial_sc][testimonial_sc author="Jody Harper" a_info="Owner of Agua Y Sal"]If you need a professional to get your business financials in order Kate is your person. I moved to Costa Rica 2 years ago and purchased a bakery , but did not realize until I decided to put my bakery up for sale my "accountant " I hired really isn't a licensed CPA here at all. Kate went way beyond the call of duty to get my financials and business plan in order so I could proceed with the sale of my bakery.
Kate is extremely prompt and has very reasonable prices for her services she provides. I can not say enough good things about working with Kate. She is great!![/testimonial_sc][testimonial_sc author="Steve Quinn" a_info="Owner – Go Fish Costa Rica"]
Kate, I just wanted to take a moment to thank you and your excellent team working with you for all the work you have done for our growing company and we appreciate you getting us to where we are today.
From the start, developing my new website and maintaining it for me as well as your attention to things I would not have thought of has kept me in the forefront and although I am now kept very busy with more work than I can some days handle you did do what you said you would and because of your hard work we are able to achieve what we started out to do.
It is my hope that we continue working together and if there is a way you can post this to your website feel free to do so as I would like for others to be able to use your diverse range of services and I would be more than happy to offer up my recommendation for anyone out there needing them.
Hell if you can please me, you can please anybody. Thanks again for all your hard work… It's paying off!
[/testimonial_sc][testimonial_sc author="Richard Nahas, MD" a_info="Owner – Seekers Centre, Canada"]Dear Kate, it was a real pleasure working with you to create a business plan and financial model for Seekers Falls in Costa Rica. Your integrity and dedication to the task were greatly appreciated, and the quality of the finished product exceeded my expectations. I think you were definitely an asset to our project and I would encourage anyone interested in your service to place their trust in you and your work.[/testimonial_sc][testimonial_sc author="Lucas Rivera" a_info="Owner – Coco Tap Water, Playas del Coco, Costa Rica"]Ms. Gordon proved dedication and commitment to the goals we set for building our second website at CocoTapWater.net . Web development trends evolve FAST and her team is already mastering newer techniques for faster, safer and more responsive websites. I can recommend their services for a locally based consultant on web presence.[/testimonial_sc][testimonial_sc author="Paul Petrucci" a_info="Owner – Blue Crab Tours, Costa Rica"]I can't thank you enough for your continued support of helping my business grow. You have always been quick to respond and help with any advice. The rebuilding of my website, monthly updates/ad ons, backend SEO, analytical reports, always keeping me in the loop with new ideas and other ways of getting my business name out to as many people as possible. You have taught me a lot on what i need to do to stay on my path for success! You have also been very honest with your opinions on what you think works and doesn't work. Taking your advice has really paid off! I look forward to our future work together. Keep up the hard work![/testimonial_sc][testimonial_sc author="Darin Talbot "The Costa Man"" a_info="Founder & CEO of The Costa Man & PuraVidaShow"]"I have been working with Costa Consultants for a few years now and they have helped my Entertainment business a lot. Kate and her crew are extremely professional and very knowledgeable. I highly recommend this consulting firm anywhere you have a business in Costa Rica."[/testimonial_sc][testimonial_sc image="8577″ author="Alonso Lara" a_info="Founder & Broker of Alonso Lara Properties"]"Amazing people, very professionals, am very happy with the job they've done and continue working with them. Highly recommended."[/testimonial_sc][testimonial_sc author="Jill Horton Webster" a_info="Co-Owner of The Smokin' Pig Restaurant"]"I have personally witnessed how dedicated Kate has been in getting this company up and running. Her energy is contagious and she will work hard for each and every customer! Your success is her goal!!"[/testimonial_sc][testimonial_sc author="Leo Almanza Coaching" a_info="Tri & Swim Coach for Connect Ocean"]"Gran profesional, una persona entregada al crecimiento empresarial, creando una excelente relación con sus clientes.
Es el boost necesario para separar su empresa del resto!!!!"[/testimonial_sc][testimonial_sc author="Chantal Batter," a_info="Amigo Realty Costa Rica"]"If you need help with your business or website or any number of connections this is the company that can help you!"[/testimonial_sc][testimonial_sc author="Mike Shannon" a_info="Marketing Manager of Overseas Pacific Realty"]"My business needed a company that is local, established, connected and talented and Costa Consultants was exactly that. Because they are local, I did not to have to struggle with efficiency and communication as is common with non-local providers who are often hampered with time zone differences and language issues. Kate's services are reasonably priced and the operation is right here in my neighborhood and consequently, they're very responsive and fully accountable."[/testimonial_sc][testimonial_sc author="Daniel Z." a_info="Co-Owner, Bar Jolly Roger"]Kate built our bar & restaurant website for Bar Jolly Roger here in Costa Rica. We have three locations and we needed to unite them all, yet still keep their separate and special individual flair that each location offers. Kate did an amazing job with the artistic representation of this. We needed lots of hand-holding in the process and she was there every step of the way to educate us and help meet our business needs. Thank you![/testimonial_sc][testimonial_sc author="Jody H." a_info="Owner, Agua Y Sal Bakery"]Costa Consultants do an amazing g job when it comes to helping you take care of your business, weather it be building you a website or just general marketing! I have saved $100's of dollars and all thanks to this amazing company!!![/testimonial_sc][testimonial_sc author="Bashir R." a_info="Owner, Numu Cocina Y Cabinas"]Kate has great local knowledge and is also technically proficient. The result was an excellent website for my restaurant. Web traffic was significantly increased.[/testimonial_sc][/testimonials_ctn]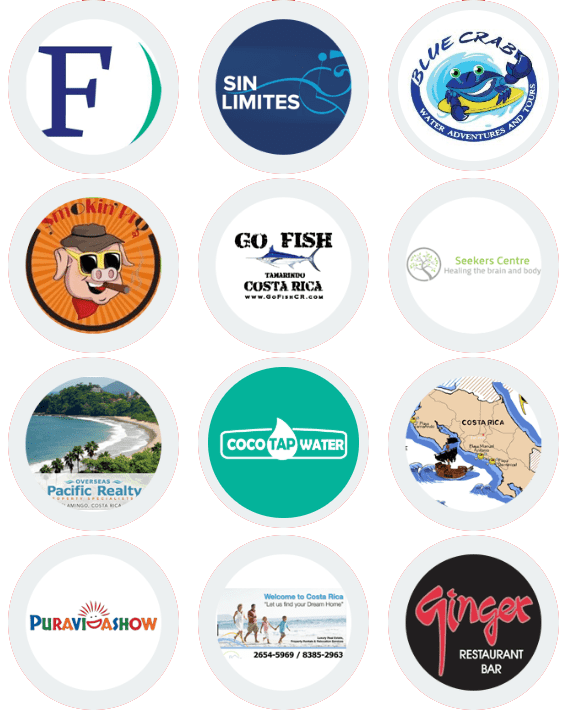 Everyone has their own unique story. Tell us yours. Call or Email to set up your free consult today.
Good Things Take Time…At any stage in business, challenges occur and we're here to help you find quick and quality solutions. Schedule a call with internet marketing consultant and company founder Kathryn Gordon, MBA, and she will guide you in the right direction with our team at Costa Consultants.
GET CONNECTED
[rd_lists_ctn][rd_list i_color="#ffffff" title_color="#ffffff" content_color="#ffffff" link="tel:+50683355861″ target="_self" icon="wb-phone"]Phone: +506 8335 5861[/rd_list][rd_list i_color="#ffffff" title_color="#ffffff" content_color="#ffffff" link="mailto:info@www.costaconsultants.net" icon="ty-mail"]Email: info@costaconsultants.net[/rd_list][/rd_lists_ctn][rd_social_sc animation="rda_fadeInLeft" color="#ffffff" mt="15″ facebook="https://www.facebook.com/costaconsultantscr/" instagram="https://www.instagram.com/costaconsultants/"]
[rd_cf7 b_color="rgba(0,0,0,0.7)" bg_color="rgba(0,0,0,0.7)" id="122″]
Your Success is Our Business
Schedule a Call Today to Get Connected
[button animation="rda_bounce" size="medium_rd_bt" t_color="#2c3e50″ b_color="#ffffff" t_hover_color="#ffffff" b_hover_color="#2c3e50″ radius="3″ url="https://www.costaconsultants.net/costa/set-up-a-call/" position="ta_center"]CONTACT US[/button]
Brochure
[pdf-embedder url="https://www.costaconsultants.net/costa/wp-content/uploads/2021/03/Brochure.pdf" title="Costa Consultant - Brochure"]
[button animation="rda_bounce" t_color="#2c3e50″ b_color="#ffffff" t_hover_color="#ffffff" b_hover_color="#2c3e50″ radius="3″ font_weight="700″ url="https://new.costaconsultants.net/wp-content/uploads/2021/03/Brochure.pdf" target="yes" position="ta_center"]Download PDF[/button][rd_share_sc url="https://www.costaconsultants.net/#brochure" msg="Costa Consultants" tooltip="Share" mt="20″ facebook="1″ twitter="1″ mail="1″]